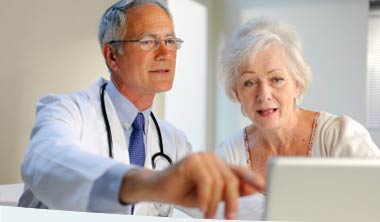 Corticosteroids are widely prescribed worldwide. It is estimated that, at any point of time, about 1% of the general population is receiving oral corticosteroids.
Good to know
This website aims to help patients and their families by publishing practical information about corticosteroids and corticosteroid therapies. However, this website is not intended to replace the advices
Efifcacy and harm
The aim of this review was to assess the benefits and harms of different corticosteroid regimens in children with steroid-sensitive nephrotic syndrome (SSNS). The benefits and harms of therapy were studied in two groups of children 1) children in their initial episode of SSNS, and 2) children who experience a relapsing course of SSNS.
34 studies (3033 total participants) were included in this study. When only high quality analyses were taken into account, it was demonstrated that the risk for frequently relapsing nephrotic syndrom (FRNS) did not differ significantly between two or three months of prednisone and three to six months. There were no significant differences in the risk of adverse effects between extended duration and two or three months of prednisone. Four studies found that in children with FRNS, daily prednisone during viral infections compared with alternate-day prednisone or no treatment significantly reduced the rate of relapse.