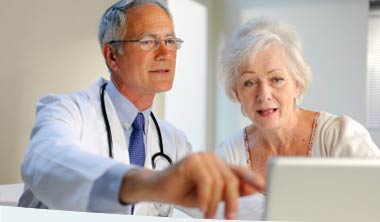 Corticosteroids are widely prescribed worldwide. It is estimated that, at any point of time, about 1% of the general population is receiving oral corticosteroids.
Good to know
This website aims to help patients and their families by publishing practical information about corticosteroids and corticosteroid therapies. However, this website is not intended to replace the advices
Corticosteroids increase the risk of common infections
It was already known that corticosteroid therapy increased the risk of some opportunistics infections such as tuberculosis or certain mycoses/parasitoses.
There was less knowledge about the risk of more common infections, such as chicken pox or lower lung infections.
By analyzing British data from patients exposed to systemic corticosteroids (nearly 300,000 adult subjects), the authors of this study showed that the risk of cutaneous candidiasis or pneumonia was multiplied by nearly 6 in subjects exposed to cortisone. The increase in risk was less (around 2) for shingles, bacterial skin infections such as erysipelas or septicemia. There was no increased risk of scabies or chicken pox. The risks were highest during the first weeks of treatment.
These data again highlight the need to early detect corticosteroid-induced infections and to ensure that vaccinations are up to date.