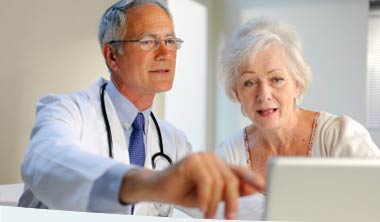 Corticosteroids are widely prescribed worldwide. It is estimated that, at any point of time, about 1% of the general population is receiving oral corticosteroids.
Good to know
This website aims to help patients and their families by publishing practical information about corticosteroids and corticosteroid therapies. However, this website is not intended to replace the advices
Thank you for your participation.
You were almost 1400 to answer the questionnaire posted on our site a few months ago.
Through your participation, we can better understand of physicians' practices regarding measures associated with long-term glucocorticoid therapy.
We have highlighted the very heterogeneous practices between specialists.
A summary of the results is reported in the attached document.
Detailed results will be published soon in "La Revue de Médecine Interne".