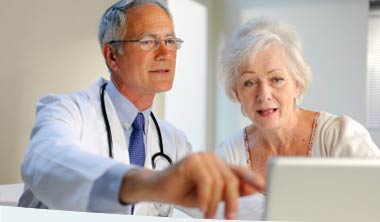 Corticosteroids are widely prescribed worldwide. It is estimated that, at any point of time, about 1% of the general population is receiving oral corticosteroids.
Good to know
This website aims to help patients and their families by publishing practical information about corticosteroids and corticosteroid therapies. However, this website is not intended to replace the advices
Short-term corticosteroid therapies do no induce a significant increase of appetite or weight
Oral corticosteroids are an efficacious treatment for asthma exacerbations, yet risk of adverse effects may decrease patient adherence to therapy. In particular, changes in appetite and dietary intake, which lead to
weight gain and changes in body composition, are considered undesirable.
The main aim of this study was to determine whether 10-day oral corticosteroids prescribed in adults with asthma causes changes in leptin, appetite, dietary intake, body weight and body composition.
To answer these questions, 55 adults with stable asthma were randomly assigned following a cross-over method 10 days of prednisolone (50 mg) or 10 days of placebo. The impact of these treatments were assessed on body weight, body composition, appetite, dietary intake and, leptin level.
The main results were that there was no difference in serum leptin, appetite, dietary intake, body weight or body fat following 10 days prednisolone versus placebo. Symptoms including sleep and gastrointestinal disturbance were reported significantly more often during prednisolone compared with placebo.
In conclusion, short-term oral corticosteroids in stable asthma do not induce significant changes in appetite, dietary intake, body weight or composition, although other adverse effects may require medical management. We believe these results may encourage patients to adhere to short term corticosteroids therapy when this therapy is beneficial to treat their underlying disease.
However, be careful to short-time but frequently repeated corticosteroid therapies, which often lead to a chronic exposure!