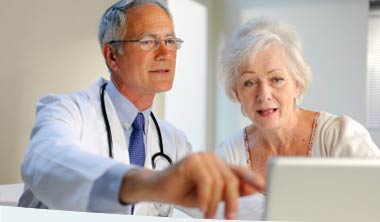 Corticosteroids are widely prescribed worldwide. It is estimated that, at any point of time, about 1% of the general population is receiving oral corticosteroids.
Good to know
This website aims to help patients and their families by publishing practical information about corticosteroids and corticosteroid therapies. However, this website is not intended to replace the advices
Are systemic corticosteroids frequently prescribed?
No data were available on the frequency of use of corticosteroids in France.
Using national data from health insurance, a team of French researchers was interested in the oral prescriptions of corticosteroids in France during the period 2007-2014.
It was found that about 15% of French subjects were prescribed oral corticosteroid therapy every year, and that this percentage had significantly increased over time (14.7% in 20117, 17.1% in 2014).
Approximately 2/3 of these corticosteroid therapies were prescribed for only a few days. Nearly 2% of individuals had at least 6 cortisone reimbursements per year.
The figure of 15% of the French population exposed to oral corticosteroids each year is much higher than can be seen in other countries (England, Denmark, United States) where less than 5% of the population is exposed each year to these treatments. There may therefore be a French "specificity" concerning the prescriptions of corticosteroids, without knowing whether this is going in the right direction or not.